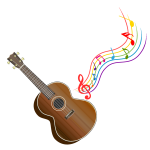 Malvern Arts is partnering with the Philadelphia Main Line Ukulele Club for bi-monthly sessions – starting date to be announced…
All ages and skill levels are invited to come! We'll learn, jam and have fun. Bring a ukulele, music stand, tuner and a love of music; books listed below are recommended, but if you don't have them, we'll share… we even have a couple spare ukuleles available for beginners to try it out!
Leaders and Singers welcome! Let Paul know if you're willing to lead a set.
Malvern Arts' Ukulele Club will meet on the 1st and 3rd Tuesdays of each month, beginning with an Inaugural Jam Session – date to be announced.
PLEASE CHECK BACK for announcements of meeting dates
We will use the same format as the West Chester jams, using the "Blue Book": the Daily Ukulele – Leap Year Edition: 366 More Songs for Better Living (Jumpin' Jim's Ukulele Songbooks) by Jim Beloff
Contact: Paul Sidlick at: