These are some of the Programs & Events that were offered at Malvern Arts prior to the COVID-19 shutdowns:
Detailed descriptions can be found in the Program drop-down sub-menus, above.
Beauty of Watercolor Workshop
Beginner's Oil Painting
Play Reading & Discussion
Textile Makers' Gatherings
3 Classes With Chris Davis:

Crafty Juggling
Circus Skills for Beginners
Balloon Twisting

Ukulele Jam Sessions
Walk When the Moon is Full
Writing at Malvern Arts
Subscribe to the MA Blog on the Welcome Page to receive emailed updates whenever a new program is offered or a one-time event is scheduled, and Join the Malvern Arts Group on Facebook.
PAST EVENTS HELD included:
BEAUTY OF WATERCOLOR WORKSHOP with Deena Ball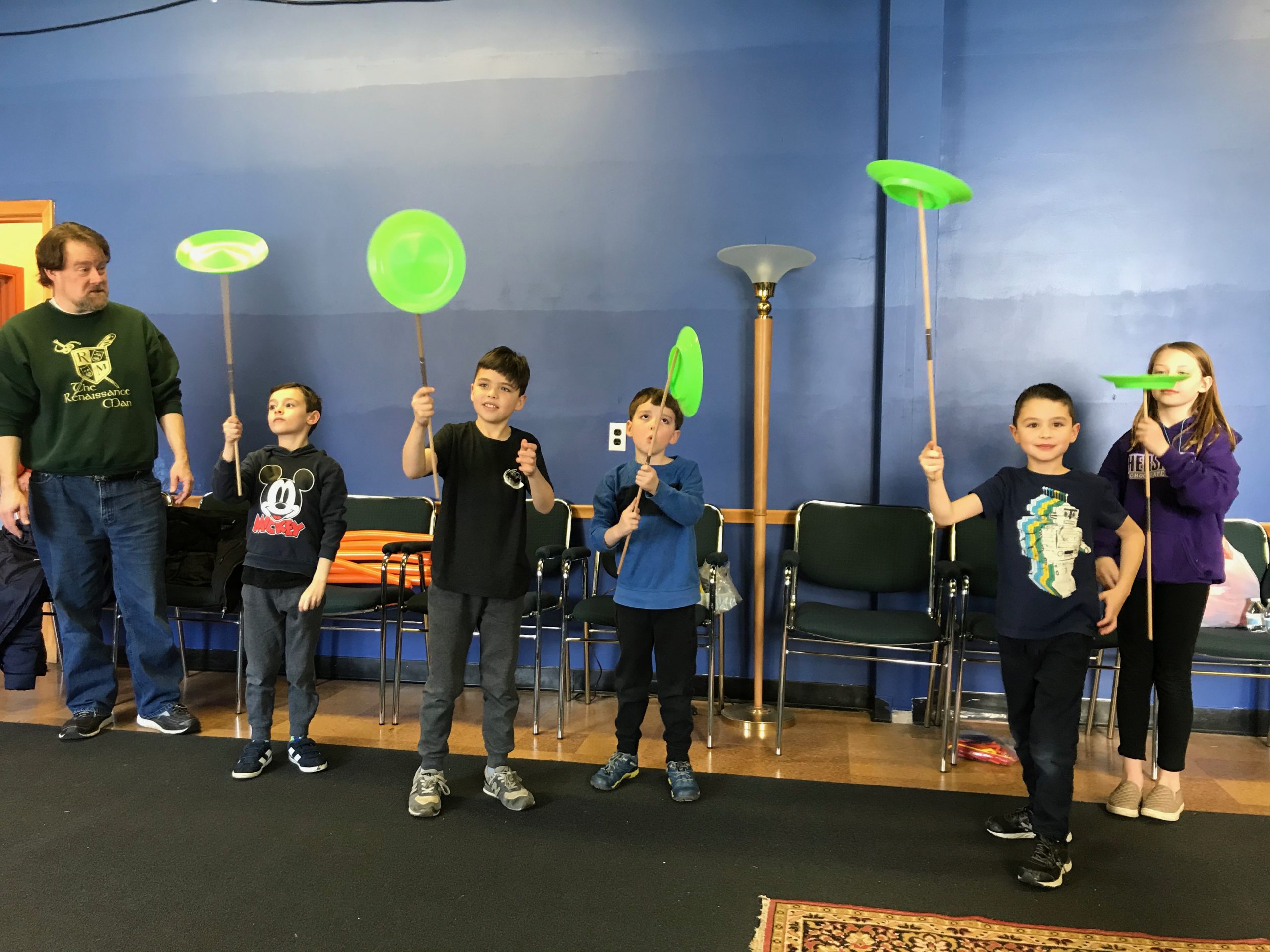 BEGINNING JUGGLING WORKSHOP with Chris Davis
IMPROV GAME NIGHTS with the Last Minute Replacements, Phoenixville's premier comedy team
REMEMBER PAOLI, a presentation about the Revolutionary War battle known as the Paoli Massacre, with Jim Christ, President of the Paoli Battlefield Preservation Fund.
THE CONCERNED PHOTOGRAPHER, award-winning photographer Sarah Bones shared slides and video of her work documenting humanitarian efforts around the world for Green Peace, World Health, CARE, and Pathways to Housing Philadelphia
Play Reading & Discussion – over 2 meetings, the group took a look at Our Town by Thornton Wilder
SHAKESPEARE AUTHORSHIP – Dr. Warren Hope, co-author of "The Shakespeare Controversy: An Analysis of the Authorship Theories" discussed his research into the theory that "William Shakespeare" was a pen name.
DANISH HOLIDAY CRAFTS & TRADITIONS – Dr. Arthur Hjorth and Dr. Rebekah Baglini led a session on how to make two traditional Danish holiday decorations: paper heart baskets which are filled with candy and hung on Christmas trees, and "Nisse" or "Tomten", Scandinavian gnomes.
COMMUNITY SQUARE DANCE & POTLUCK – Caller Donna Hunt guided everyone through each dance to the old time tunes of the Indian River Hillbillies, and a fun time was had by all who attended!
This event was sponsored by the National Bank of Malvern.
---
Let's Create Something Together!
---