FALL 2022 PROGRAM UPDATE
Malvern Arts' lineup for October-November-December (each program described below):
Forgotten Films: Oct 5/Nov 2/Dec 7, 7:00 pm
Malvern Arts Textiles: Oct 11/Nov 8/Dec 13, 3:00-5:00 pm
Fiction Live: Oct 13/Nov 3/Nov 30/Dec TBA, 6:30 pm
Walk When the Moon is Full: Oct 9/Nov 7/Dec 7, times vary
Improv Game Nights: Oct 15/Nov 12/Dec 3, 6:00-8:00 pm
Play Reading: Oct 12/Nov 9/Dec 14, 7:00-9:00 pm
Shanthi Manickam Solo Art Show: Saturday, Nov 19, 4:00-7:00 pm & Nov 20 3:00-7:00 pm
FORGOTTEN FILMS: First Wednesdays of the Month at 7:15 pm.
The selection for October is Pixar's WALL-E. In the uninhabited, trash-filled Earth of 2805, WALL-E, a lonely waste-collecting robot falls in love with EVE, a space probe sent to see if life has regenerated on Earth. He pursues her across the galaxy on a journey that will ultimately decide the fate of mankind.
The selection for November is the 1964 crime-comedy, Topkapi. A small-time con man with passport problems gets mixed up with a gang of world-class jewelry thieves plotting to rob the Topkapi museum in Istanbul. Starring Melina Mercouri, Peter Ustinov and Maxmillian Schell.
The selection for December is Bernard and the Genie. British fantasy-comedy that's "a rollicking tale of good versus evil delivered by an impressive cast of comedians" written by Richard Curtis (writer of Four Weddings and a Funeral, Love Actually, Bridget Jones' Diary and Notting Hill). Starring Alan Cumming, Lenny Henry and Rowan Atkinson. "The holiday classic you never saw."
---
FICTION LIVE: Monthly at 6:30 pm – dates to be announced and posted on website calendar.
Author/Actor Tom Teti presents live readings – sometimes of his short stories or novel-in-progress, and sometimes, a Pot Luck, where you are invited to read a short selection from a favorite author, or an original piece you'd like to share. With refreshments, snacks, and conversation!
---
WALK WHEN THE MOON IS FULL: Monthly, dates and times vary with the lunar cycle.
Evening strolls through our neighborhoods and parks to explore the surprises of the various seasons as illuminated by moonlight. What may be ordinary in the daylight becomes extraordinary by moonlight. We meet in the parking lot of the First Baptist Church at the corner of Channing and 1st Avenues.
---
MALVERN ARTS TEXTILES: Second Tuesdays of the Month, 3-5pm.
Do you love any form of needlework—or would you like to learn? Join us each month for a delightful afternoon of stitching, conversation, and refreshments. If you've never held a needle, are a master of needle skills, or somewhere in between, if you're interested, you will be welcomed. Questions or information, email Isabel Leininger at malvernartstextiles@earthlink.net
---
PLAY READING: Second Wednesdays of the Month 7-9 pm
Do you enjoy reading plays? So do we! Plays are chosen and announced ahead of time, so you can familiarize yourselves with the material. This program is for adults and teens, no experience required. Listeners are also welcome – there is no obligation to read.
October: Arms and the Man by G.B. Shaw
November: a translation of The Misanthrope by Moliere, set in the present era. (Please email Leora at info@malvernarts.org for a pdf file of the translation we will be using.)
---
IMPROV GAMES: Monthly on Saturday nights, dates vary, 6-8 pm.
Join the Last-Minute Replacements Improv Comedy troupe in playing some short form improv games! Beginner and experienced improvisers welcome! (Please note: due to the nature of improv comedy, participants must be age 18 or older.) This event is only $5!
---
VISUAL ART:
EXHIBITS: Come see the work of local visual artists!
---
ALCHEMY BY NIMRAT
Alchemy by Nimrat is an art studio, open for viewing, talking about and soon, making visual art! Malvern resident/artist Nimrat Sandhu welcomes you to her studio – drop by, have a chat and see projects-in-progress on Wednesday, Thursday and Friday afternoons, 12:00-3:00.
---
Summer Update
For July and August these programs will be offered:
Forgotten Films: July 6 Galaxy Quest/August 3 LA Confidential, 7:00 pm
Malvern Arts Textiles: July 12/August 9, 3:00-5:00 pm
Fiction Live: July 20/August 4, 6:45 pm
Walk When the Moon is Full: July 12/August 11, 8:30 pm
The Interview as Theater: July TBA, /August TBA 6:00 pm
Improv Game Night: July 16/August 20, 6:00-8:00 pm
Collabery Art Show: August 27, 12:00-7:00 pm & August 28, 2:00-6:00 pm
SPRING 2022 Programs:
Here is a listing of programs scheduled for May and June 2022. Scroll down or click on a title from this list for descriptions and registration info.
… this page will be updated as more offerings are scheduled…
Forgotten Films
on the first Wednesday of each month, beginning Wednesday, May 4th at 7:30 pm
and Wednesday, June 1st at 7:30 pm
Are there old films you miss or never got to see? Saw it decades ago and can't remember why you liked it (or forgot the name)? Program Leaders Kurt Leininger and Helen Rehl have combined their eclectic collections of DVDs – a mix of oldies, famous as well as obscure, ranging from crime & mystery to historical drama & documentary, to clever comedy, and invite you to view some favorites. They will introduce the selected film for the evening and lead post-film conversations.
Their selection for May is Witness, directed by Peter Weir and starring Harrison Ford and Kelly McGillis.
The film for June is The Man Who Would Be King, directed by John Huston, starring Sean Connery, Peter O'Toole and Christopher Plummer.
There is no cost to attend, but please let us know you are coming by email to Helen Rehl at helenrehl@gmail.com, or info@malvernarts.org . Snacks, beverages and plastic cups will be available, and guests can also bring their own.
Malvern Arts Textiles
on the second Tuesday of each month
Tuesday, May 10th 3:00 pm – 5:00 pm, and Tuesday, June 14th (3:00 pm – 5:00 pm)
Do you love any form of needlework—or would you like to learn? Join us each month for a delightful afternoon of stitching, conversation, and refreshments. We have members who knit, crochet, embroider, needlepoint, hook rugs, make quilts, sew clothing and household items—and we would welcome new members with an interest in these or any other kind of needlework. Malvern Arts Textiles meets on the second Tuesday of each month from three o'clock until five. If you've never held a needle, are a master of needle skills, or somewhere in between, if you're interested, you will be welcomed. Questions or information, email Isabel at malvernartstextiles@earthlink.net
Isabel Leininger, who started the Malvern Arts Textiles group, began stitching at age six, made most of her clothes in from age thirteen on, studied textile design in college, and loves anything to do with yarn, thread, and fabric—except crocheting. No one has ever succeeded in teaching her to crochet!
Fiction Live
Wednesday, May 11th at 6:30 pm and Sunday, June 26th at 6:30 pm
Author/Actor Tom Teti presents live readings of two of his short stories, with refreshments, snacks, conversation!
Theme for May: Unexpected Encounters
Stories: Crack of Dawn read by Alda Cortese
Five Raccoons read by the Author
Theme for June: Sex, Drugs and a Little Rock and Roll
Stories: A Hot Night in June
Drive-in Clams
"Sip some wine, listen, talk after. Bring snacks, if you can share. We'd love to see you, unless you have something better to do." — Tom
Arriving Where You Are – An Introduction To Mindfulness
this single-session workshop is being offered twice, on Saturday, May 14th at 10am and again on Saturday, June 11th at 10am
The world is a very hard place to be right now. Discovering ourselves in the moment, with curiosity and compassion, offers a path towards navigating the uncertainty of everyday life. In this class, we will spend an hour with ourselves and each other, and practice some basic techniques for settling into the present. All are welcome, no previous experience is necessary. We will use chairs to support our practice. Comfortable attire is recommended.
To register: Email info@malvernarts.org Drop-ins are welcome, but registering will help for preparing the room.

Program Leader Margaret Weinstein is a member of Malvern Arts and the Coatesville Cultural Society. She has studied yoga and mindfulness for the past ten years and finds joy in sharing what she has learned with others.
Walk When the Moon is Full
Monthly, on the night of (or sometimes before) the full moon.
Next dates/times:
Sunday, May 15th at 8:15PM and
Monday, June 13th at 8:30 PM
This program is for children with an adult, and also, for anyone blessed with child-like wonder. Rachel Carson, famous scientist and writer, in her little gem of a book The Sense of Wonder argues that "If a child is to keep alive his (her) sense of wonder, he (she) needs the companionship of at least one adult who can share it, rediscovering the joy, excitement and mystery of the world we live in." In keeping with that guidance and inspired by a 1975 book titled Walk When the Moon is Full by Frances Hamerstrom, we will be offering evening strolls through our neighborhoods and parks to explore the surprises of the various seasons as illuminated by moonlight. Tracks in the snow, owls calling, the din of spring peepers, the scent of deer on a humid trail, fireflies in July and glowworms in the early autumn are all possible. What may be ordinary in the daylight becomes extraordinary by moonlight. A simple walk, once a month, can awaken the senses, spark the imagination, and make memories that last a lifetime.
REQUIRED EQUIPMENT: A flashlight (in case the moonlight needs some help), weather-appropriate clothing, and a hand to hold, if you are a child. There is no fee to participate. We gather at Malvern Arts by the parking lot at the corner of Channing and First Avenues.
Program Leader Sid Baglini has a background in elementary and adult education and also homeschooled/ unschooled her daughter.
Woody Guthrie Sing-Along
Wednesday, May 18th 7:00 pm – 8:15 pm
Woody Guthrie wrote This Land is Your Land and hundreds of other songs, and inspired such songwriters as Bob Dylan and Pete Seeger. Program Leader Paul Sidlick will introduce the evening with a short discussion about Guthrie, and then lead us in some great music! All are invited to participate by performing or leading songs by Guthrie, or just by attending (and hopefully, singing along). No cost to attend, all ages welcome. Bring your instruments and lyric sheets! RSVP to info@malvernarts.org if you can, but not required.
Paul Sidlick is a lifelong folk music aficionado, and has been playing and performing Old Time Appalachian music both locally and afar for the past 40 years. He plays multiple instruments including banjo, guitar, mandolin, and fiddle, and is a great admirer of socially-conscious folk musicians.
Writing For the Fun of It
Five 45-minute online sessions on Thursday evenings:
May 19th, 26th, June 2nd, 9th, and 16th at 7:00pm
via ZOOM
Everyone has a story to tell, but how do you get started? What do you want your family to know about you? What would you like to pass down to future generations? What opinion would you like to express in a Letter to The Editor, or in an essay for a magazine?
Loosen up and get started (or begin again) – let's jumpstart your love of writing! We will cover a potpourri of topics including how to get published in today's changing times, learning to accept rejection of your work, creating characters and giving your writing as a gift.
Presenter Hannah Campbell is a nationally-published author, and teaches students of all ages (including senior communities and adults at Main Line School Nights). Through these five sessions, Hannah wants to share what she has learned of the writing world in the past 30 years, and encourage participants to get writing and have fun doing it!
Cost: $60.00 for five 45-minute sessions, payable by check to Hannah Campbell 1325 Robinson Avenue, Havertown, PA 19083. Refunds are not available for any or all classes besides the first. Zoom link will be sent upon enrollment and receipt of payment. Payment must be received no later than May 15th. To register, email Hannah at hannahdcampbell@hotmail.com
Keep Out written & performed by the Malvern Youth group of Arts & Athletics Club
Sunday, May 22st at 3:00pm
Arts and Athletics Club, a Chester County nonprofit, ran a playwriting workshop for youth in the Malvern community in the Winter, where they developed this play. Arts and Athletics Club gets all people involved in the arts by running creative programs for youth, teens, and adults in Coatesville, West Chester and Malvern.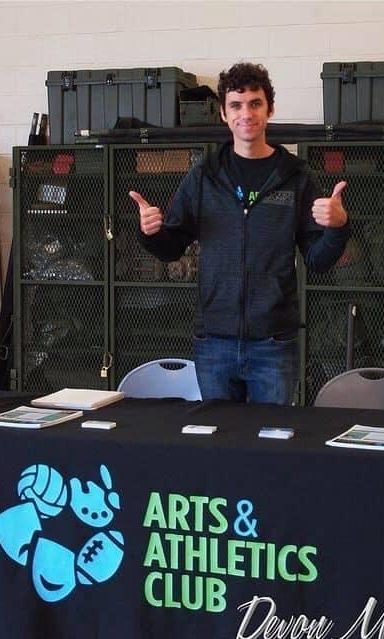 This specific project was led by executive director, Chris Hutelmyer, who has been writing and producing plays and musicals for fifteen years.
RSVP Chris Hutelmyer – artsandathleticsclub@gmail.com
Tickets $5.00
Making Zines Workshop
Wednesday, May 25th 7:00pm – 8:30 pm
Want to learn how to make zines from one sheet of paper? A zine is a fun way to make a book and tell a story, illustrate something, or write an instruction manual. Program Leader Margaret Sidlick will supply materials, show some examples and instruct how to fold and cut paper to make the zine. No fee, but participants are asked to register by email to info@malvernarts.org
Margaret Sidlick worked in technology for 30 + years and is now concentrating on art and gardening. She studied painting with Karl Kuerner at the Brandywine Museum, and bookbinding and paper marbling with Ramon Townsend at Historic Sugartown. Margaret has also taken online classes at the Center for Book Arts in NYC.
Perspectives: Discussions around Race and Its Impact
on the last Tuesday of each month, beginning Tuesday, May 31st 7:00 pm – 9:00 pm
and Tuesday, June 28th 7:00pm – 9:00 pm
Informal small gatherings for structured discussions on racial, ethnic, and cultural differences; and its impact, led by Ajené Livingston and Danny Fruchter.
From the mid 1990's Ajené, Danny, Bob Jones, and a core group of artists provided a safe place where theatre and other art forms nurtured interracial and cultural dialogue and exchange in Coatesville. Still active with Coatesville Cultural Society, Ajené is also highly active in the Coatesville community as a board member of Coatesville Youth Initiative, fundraising for a new state-of-the-art community center in Coatesville, board president of Revival Productions and Conservatory, championing accessible quality arts entertainment and instruction for all Coatesville residents, and serving as the Chair of Coatesville's Parks and Recreation Commission. Danny Fruchter is a Malvern resident, publisher of the Malvernian, founder and Producing Director of People's Light & Theatre Co. for its first 23 years, and a co-founder of the Coatesville Cultural Society.
Interested in participating? RSVP to info@malvernarts.org
Strokes of Nature: A Solo Art Exhibition by Nimrat Sandhu
Opening reception: Saturday June 4, 4:00 pm – 7:00 pm

Gallery hours: Sunday, June 5, 4:00 pm – 6:00 pm
Friday, June 10, 4:00 pm -7:00 pm
Saturday, June 11, 12:00 pm -3:00 pm
Nimrat Sandhu is a self-taught artist who works in several mediums and has been painting for over a decade. She lives in Malvern with her husband and two daughters. She is inspired by nature and brings to her canvas various wonders of nature, and as she says – "I paint what speaks to my soul and the language of expression is color and form."
"Remember Paoli"
Saturday, June 18th at 1:00 pm
Join Jim Christ, the President of the Paoli Battlefield Preservation Fund, as he talks about this historic battle. "Remember Paoli", is the nation's first battle cry, born of the battle that was fought in Malvern, PA on night of September 20th, 1777. The ninth bloodiest battle of the Revolutionary War left Philadelphia open to British occupation, and also left a lasting impact in the local community.
Jim Christ is President of the Paoli Battlefield Preservation Fund, and has been on its board for the past 9 years. Jim is Vice President of the American Revolution Round Table of Philadelphia, Vice President of the Brandywine Valley Civil War Round Table, Board Member and docent of the Christian Sanderson Museum in Chadds Ford, Board Member of the Paoli Memorial Association, and Treasurer of Historical Military Impressions, Inc, a non-profit military reenactment group that performs in several states.
RSVP: info@malvernarts.org
Subscribe to the MA Blog on the Welcome Page to receive emailed updates whenever a new program is offered or a one-time event is scheduled, and Join the Malvern Arts Group on Facebook.
PAST EVENTS & PROGRAMS HELD included:
These are some of the Programs & Events that were offered at Malvern Arts prior to the COVID-19 shutdowns:
Beauty of Watercolor Workshop
Beginner's Oil Painting
Play Reading & Discussion
Textile Makers' Gatherings
3 Classes With Chris Davis:

Crafty Juggling
Circus Skills for Beginners
Balloon Twisting

Ukulele Jam Sessions
Walk When the Moon is Full
Writing at Malvern Arts
BEAUTY OF WATERCOLOR WORKSHOP with Deena Ball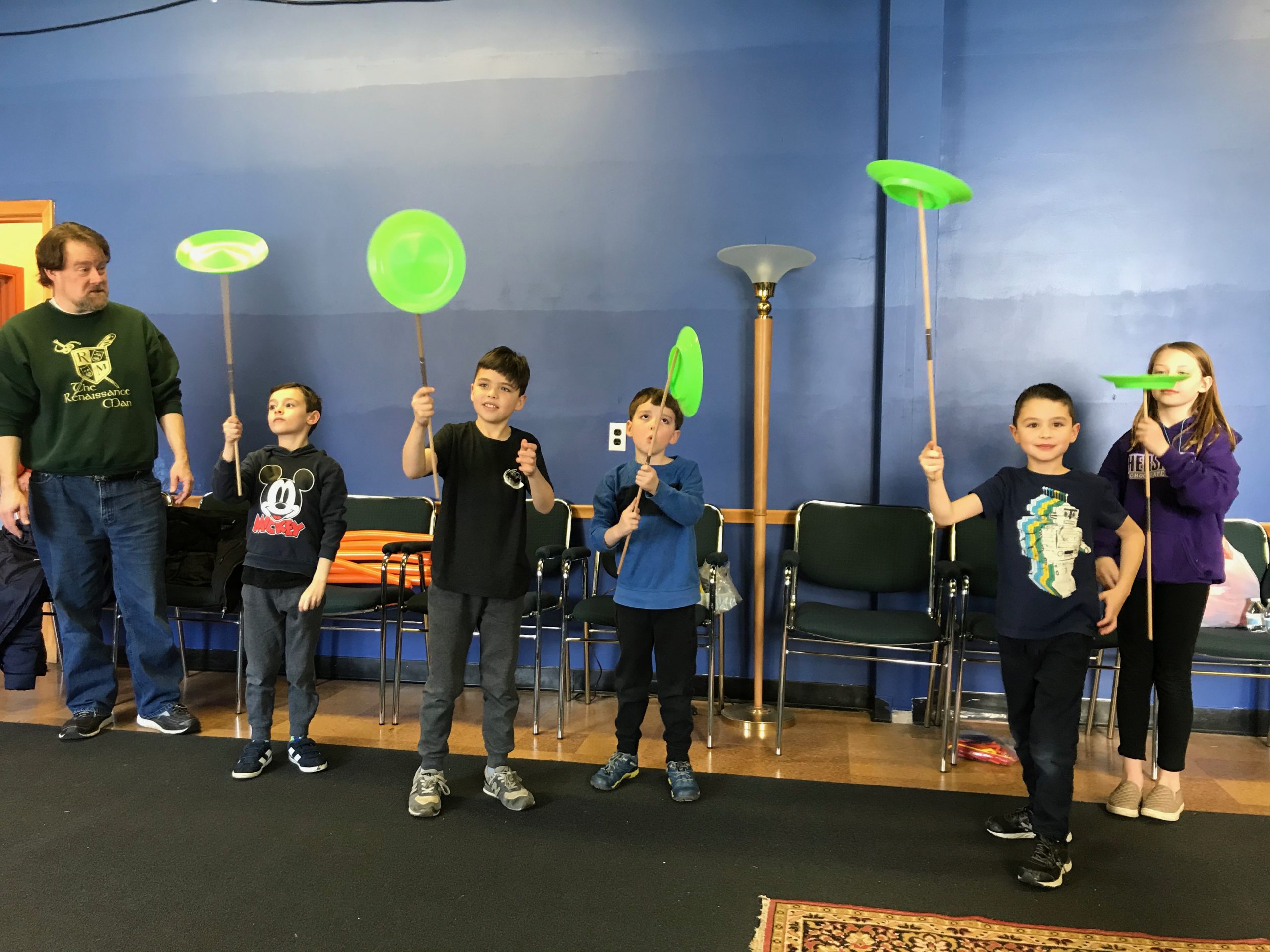 BEGINNING JUGGLING WORKSHOP with Chris Davis
IMPROV GAME NIGHTS with the Last Minute Replacements, Phoenixville's premier comedy team
REMEMBER PAOLI, a presentation about the Revolutionary War battle known as the Paoli Massacre, with Jim Christ, President of the Paoli Battlefield Preservation Fund.
THE CONCERNED PHOTOGRAPHER, award-winning photographer Sarah Bones shared slides and video of her work documenting humanitarian efforts around the world for Green Peace, World Health, CARE, and Pathways to Housing Philadelphia
Play Reading & Discussion – over 2 meetings, the group took a look at Our Town by Thornton Wilder
SHAKESPEARE AUTHORSHIP – Dr. Warren Hope, co-author of "The Shakespeare Controversy: An Analysis of the Authorship Theories" discussed his research into the theory that "William Shakespeare" was a pen name.
DANISH HOLIDAY CRAFTS & TRADITIONS – Dr. Arthur Hjorth and Dr. Rebekah Baglini led a session on how to make two traditional Danish holiday decorations: paper heart baskets which are filled with candy and hung on Christmas trees, and "Nisse" or "Tomten", Scandinavian gnomes.
COMMUNITY SQUARE DANCE & POTLUCK – Caller Donna Hunt guided everyone through each dance to the old time tunes of the Indian River Hillbillies, and a fun time was had by all who attended!
This event was sponsored by the National Bank of Malvern.
---
Let's Create Something Together!
---